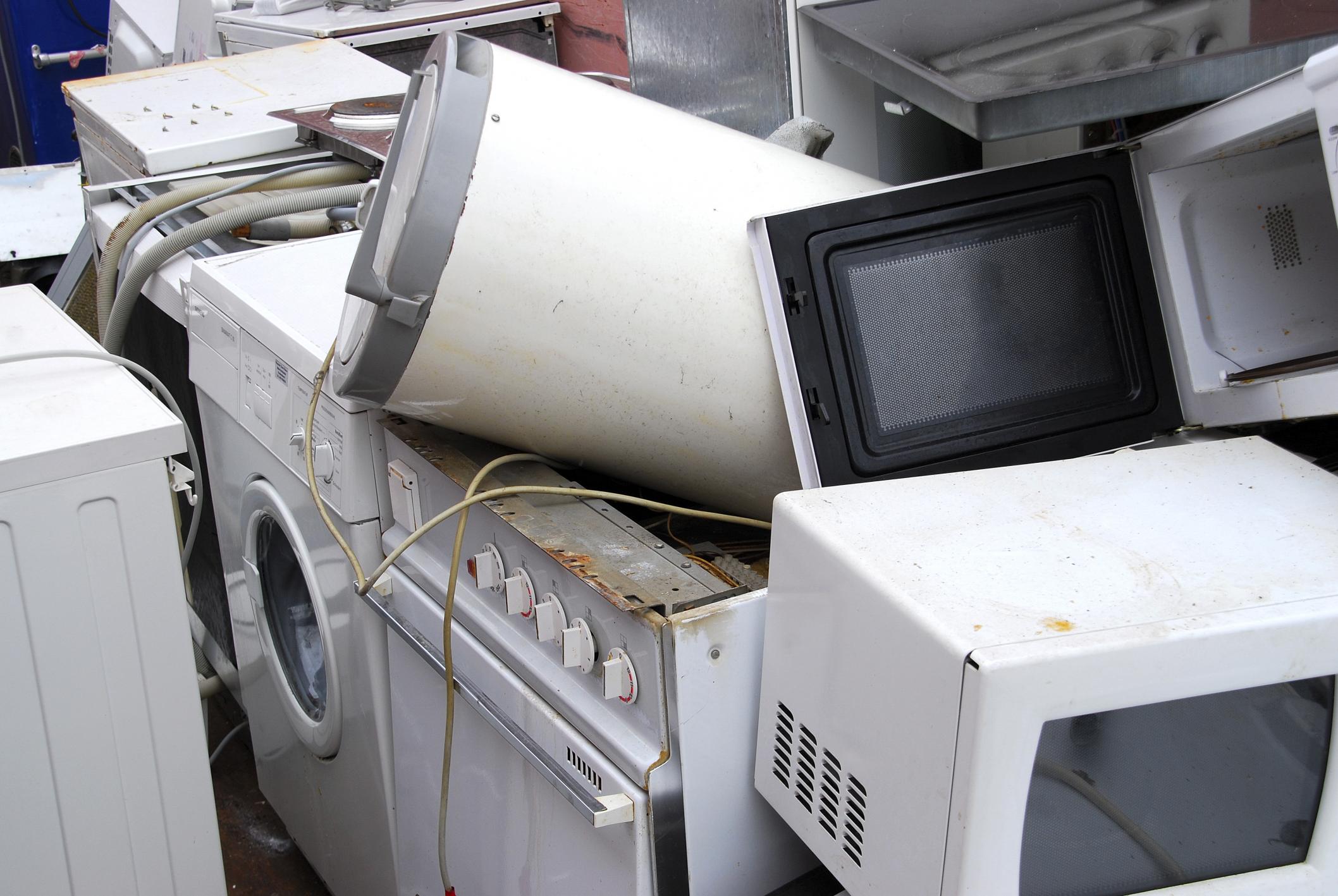 Old appliances are another form of junk that can begin to pile up around your home and really waste precious storage space. This is mostly due to the fact that they are notoriously difficult to remove and dispose of alone, so moving them to a quiet corner of your garage or basement often seems like a far easier option. However, we can take all the hard work out of it and still get you that additional space, and uncluttered feeling, that you crave. With appliance removal as part of what we do, we can remove of and dispose of your old, junk appliances.
Appliance Removal
Your old appliances can take up a serious amount of space in your home. That's what makes moving them so difficult, however. Many of your junk appliances are bulky and difficult to move alone, making removal, when it's time to get rid of them, a real chore. There's also further disposal that you have to carefully consider for a several reasons. Either way, it's not something that you need to worry about when you leave the job to us. We make the job of removing and getting rid of your old appliances an easy one. Not to worry.
Disposal
When it comes to removing and getting rid of old or unused appliances, we know that the major issue for many people is disposal. In many cases, old appliances aren't easy to dispose of, and it can often require a lot of time to ensure it gets done properly. However, there's a range of reasons that correct disposal is important, and it's not something you can ignore. As part of our appliance removal process, we can help you ensure correct disposal, so it's not something that you need to worry about anymore.
Easy
We make appliance removal Beaverton easy. We know the difficulties that you face when you need to remove and dispose of old appliances. We make it easy by taking care of it all for you. We do all the difficult tasks including removal and hauling away, as well as ensuring correct disposal as part of our service and process. There's no need to move old appliances alone. There's no need to get into arguments when you can't move them. And there's no need to take time out of your busy day to dispose of them. Easy.
Electronics Removal
Along with appliance removal, we also can take care of electronics removal too. Many of the same challenges can face you when you need to remove your old electronics from your home to free up some space. Moving them can be difficult. As can ensuring they are disposed of in the right way. Again, we can look after it all for you, so you don't need to worry. Our electronics removal service covers most common electronic equipment, and you can be confident that your old electronics well be disposed of in the proper way too. Just enjoy more storage space at home.