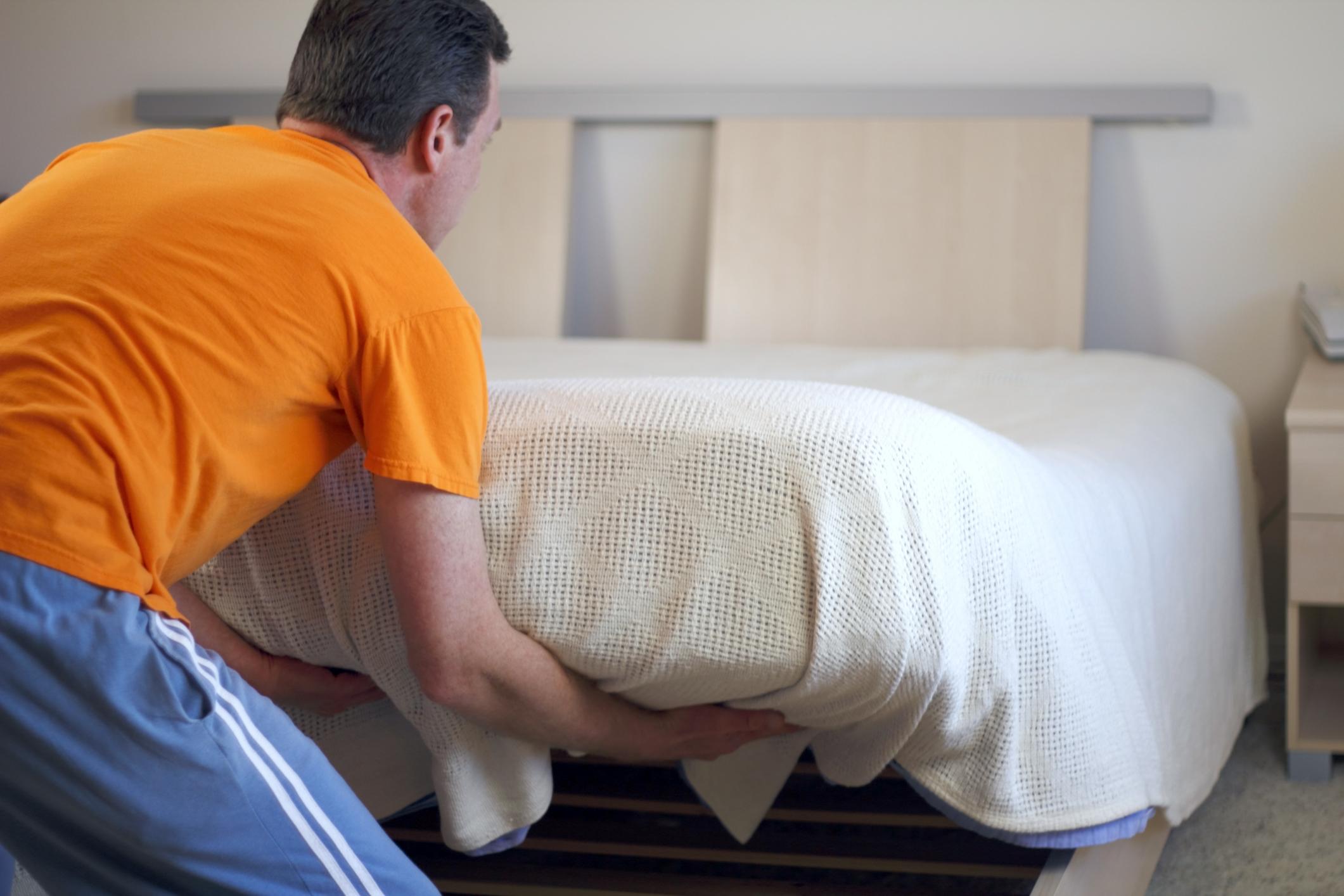 You don't have space to waste at home. Storing and keeping your old mattress is a quick way to take up the finite storage space that you have. We all have an old mattress stored somewhere in the basement or garage we are convinced will be of use again one day. However, if it's worn out it probably won't ever be of use again and is simply wasting space. Although it might seem like a real pain disposing of it, given it must be disposed of in the correct way, it's easy with our service here to help you. We provide mattress removal and disposal as part of our Beaverton junk removal services range.
Mattress Disposal
Old mattresses are another form of junk that can waste serious space in your home. Like most other cases, this often happens because mattresses can a pain to move, and even more difficult to dispose of correctly. They cannot simply just be thrown away, and in many cases, they can be fully or partially recycled. This is just another form of junk that we can help you get rid of and reclaim space at home. Our mattress removal Beaverton is designed to effectively haul away and correctly dispose of your old mattress.
Correct Disposal Is Important
When it comes to getting rid of your old mattress, correct disposal is very important and something that you need to consider as part of the overall process. In many cities, mattress cannot simply just be thrown away by law, and must be carefully disposed of. We know this can often make getting rid of your old mattress more of a chore, and it's easier just to leave it undone. Our service is an easy way to get rid of your old mattress and ensure that it's disposed of in the right way. Correct disposal is an important part of our service.
Convenient
Like all of the junk removal Beaverton services that we provide, our mattress disposal service is easy and convenient. All you need to do is call us and make an appointment. We take care of everything else. It's that simple. Removing, hauling and correct disposal are all part of the service that we provide. We do it all, so getting rid of your old mattress no longer has to be such a hassle or a chore. There's no longer any reason to waste space storing your old mattress in the garage or basement. Our process is convenient and affordable.
Do the Right Thing
Letting us dispose of your mattress is the easiest way to make sure that you are doing the right thing. Donating your old mattress, or even passing it onto someone else, might seem like a good thing to do, but often it's not. If it's no longer of any use to you, chances are won't be much good for anyone else.  We can also help ensure that mattress gets recycled whenever possible. So you know you are doing your bit for the environment too. Find out much more details about us.